Web Design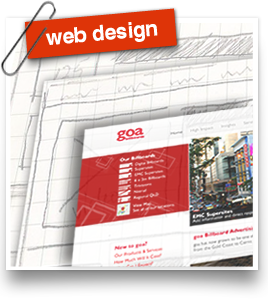 Interaktiv Design
Interaktiv Design provide integrated multimedia and web design solutions. Each solution is hand crafted from the ground up.
Beautiful Website Design
Simple yet beautiful web interfaces are created with user interaction in mind. With the best search engine optimisation techniques and social media linking, our websites will make your business stand out.
Website Design Solutions
Each website produced by Interaktiv is tailored to the customer's needs and requirements. Interaktiv endeavour to produce a fresh and clean website layout to your satisfaction. Web packages are available including hosting, domain name and content management giving the customer the ability to maintain their own website.
Our web and multimedia design services include HTML with CSS Stylesheets, dynamic database driven pages, custom forms and Macromedia Flash animation.
Unique Websites
Want your website to be different, look different, and truly reflect what your business is about? Let Interaktiv design your next website project and see how beautiful your website can be!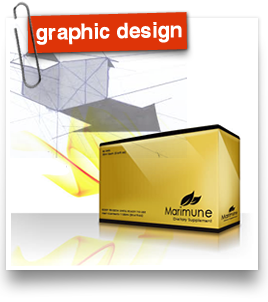 Graphic Design
Interaktiv provide painless image manipulation and mouth watering graphic design services. Graphic work from corporate branding to photo manipulation for publishing in print or web are just a few ways Interaktiv can aid in your graphic design needs.
Print & Publishing
Desktop publishing services including typesetting from client's files, design and page layout for books and manuals, full-colour cover design, help with organising or structuring complex documents and negotiations with printers are pain free when dealing with Interaktiv.
Interaktiv is a member of the Cardline Network and can design and produce full colour Business Cards, Plastik Cards (credit card sized), Fridge Magnets and Mousepads. They are unquestionably the best colour business cards in Australia.
Interaktiv can also design and produce a range of other business promotional items such as Coffee Mugs, Clothing and Apparel, CD and DVD Covers, Business Cards, Post Cards, Card Holders, Keyrings, Umbrellas and much more!
Multimedia
Multimedia services such as interactive CDROM and DVD material, animation, 3d animation, presentations and speakers aides, screen savers and web based multimedia are Interaktiv forte. From a purely flash based website to DVD promotional material, Interaktiv are the right choice.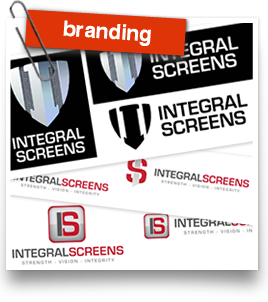 Branding & Marketing Strategy
Success in branding means you must understand the wants and needs of your customers. Integrating your brand strategies through your company at every point of public contact is the best way to accomplish this.
The struggle for customers intensifies day by day and having a strong brand is invaluable. It's important to spend time investing in researching, defining, and building your brand. It's a foundational piece in your marketing communication and one you do not want to be without.
Logo design
Your logo and branding represents your business. Potential and existing clients should instantly recognise what you do and how you do it. A memorable logo can make your business a success. It is the first thing clients notice about your business and should therefore be a mark that you feel proud of.
To successfuly design a logo, Interaktiv require as much information as possible about your company and and market place before even thinking about designing your new corporate identity. This ensures we have as much information in order to create a logo design perfect for the target market.
If you think your company needs a new logo design or fresh branding why not get in contact to discuss your design project?